Remote Control Settings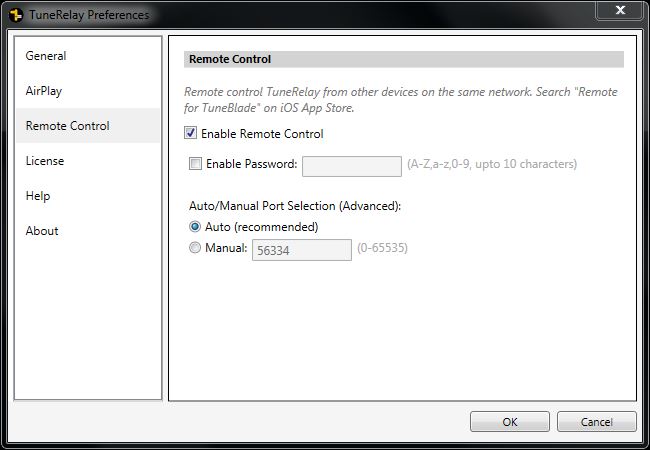 Enable Remote Control

TuneRelay can be remote controlled via a free iOS app. (It uses the same open Web API as TuneBlade). This setting allows to enable or disable communication with remote applications.

Enable Password

Whether password access is required for remote application(s) to control TuneRelay. The password should be entered in the adjoining text box if this setting is enabled.

Auto/Manual Port Selection (Advanced)

This can be set to either Auto(recommended and default) or Manual. In Auto option, TuneRelay selects a random available port number. The remote application can use Zeroconf/Bonjour to find the selected port number. If for some reason, a fixed port number is preferred, select the Manual option instead, and specify the port number in the adjoining text box.