General Settings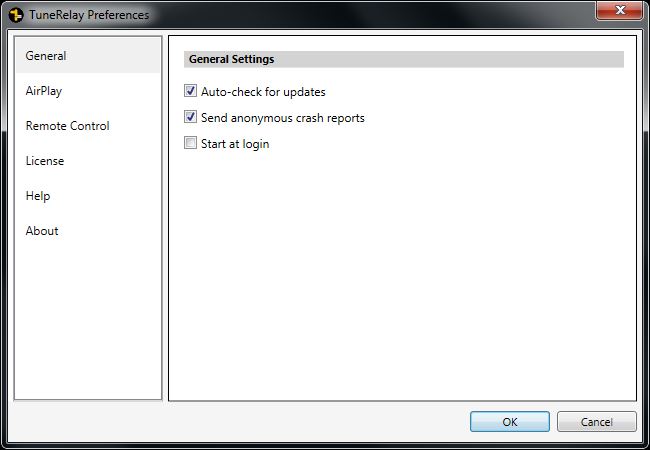 Auto-check for updates

Enabling this allows TuneRelay to check if any newer version of the program is available. This check is done only during startup of the program. It is recommended to keep this enabled to get notified of the latest version of the program.

Send anonymous crash reports

Enabling this setting will send crash report to the TuneRelay team and help them fix the issue.

Start at login

TuneRelay will start at Windows login if this setting is enabled.